Mar
1
Wed
LIVE Webinar: Preparing For & Handling an FDA Inspection
Mar 1 @ 1:00 pm – 2:00 pm
Register Online
Summary
Preparation will help the business in working as a team and calmly handling all unexpected visitors and inspections. Detailed standard operating procedures are a teaching tool and help develop more consistent processes which will result in more consistent results. Developing better training, standardization, and documentation practices will help prevent and track errors and deviations in processes. Using professional and precise communication in house and with inspectors from any agency is beneficial in helping your business.
Objectives:
Outline how to prepare for the FDA inspection
Identify How to handle an FDA inspector when they are on site
Define Responses to 483s or warning letters
This is a knowledge-based CE activity and is targeted to pharmacists and technicians.
The American College of Apothecaries (ACA) is accredited by the Accreditation Council for Pharmacy Education as a provider of continuing pharmacy education. ACA has accredited this program for 1.0 contact hour (0.1 CEUs) of continuing education credit for pharmacists and technicians. ACPE UAN: 0201-0000-17-030-L04-P and 0201-0000-17-030-L04-T.
Mar
3
Fri
Veterinary Compounding Essentials – Letco

@ ACA National Training Lab
Mar 3 @ 8:00 am – Mar 4 @ 5:00 pm
Register Online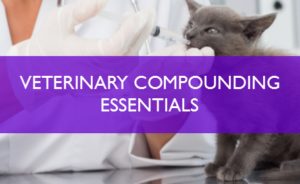 VETERINARY COMPOUNDING ESSENTIALS is a 15 hour practice-based course that introduces pharmacists, technicians, and marketers to veterinary pharmacy compounding. The program provides fundamental techniques for effectively growing the veterinary compounding practice, including calculations, proper safety practices, hands-on compounding, and marketing.
Funding for this class was made possible in part through an unrestricted grant-in-aid from Letco Medical LLC.
View or download Course Flyer (includes Objectives, Fees, Class Policies)
View or download Course Schedule
Mar
22
Wed
Comprehensive Sterile Compounding – Letco

@ Compounding Training Center of the North East
Mar 22 @ 8:00 am – Mar 24 @ 5:00 pm
Register Online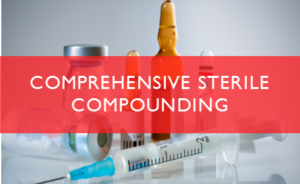 COMPREHENSIVE STERILE COMPOUNDING is a 3-day, 20-hour practice-based course designed for pharmacists and technicians who are experienced in compounding. Completion of the Fundamental Compounding & Calculations Course is recommended, but not required. Physicians and other healthcare professionals are welcome to attend. Participants are instructed in the proper technique preparation, and quality control tests for sterile products, such as validation testing, membrane filtration, pyrogen tests, BET (bacterial endotoxin test), and others. Participants work in a simulated sterile environment in a 795 lab; on the final day, cleanroom exercises and a high-risk media fill will be conducted in a true 797 lab.
This course will include the USP guidelines, proper hand washing, and garbing. The curriculum will prepare attendees for anticipated changes to USP.
The attendee must pass an aseptic glove test and a media fill to successfully complete the course.
Funding for this class was made possible in part through an unrestricted grant-in-aid from Letco Medical LLC.
An optional Sterile Compounding: USP Chapter Home Study is also available and provides an additional 20 CE hours of sterile compounding training for technicians and pharmacists.
View or download Course Flyer (includes Objectives, Fees, Class Policies)
View or download Course Schedule