Aug
4
Fri
Veterinary Compounding Essentials – Letco

@ ACA National Training Lab
Aug 4 @ 8:00 am – Aug 5 @ 5:00 pm
Register Online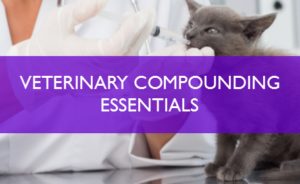 VETERINARY COMPOUNDING ESSENTIALS is a 15 hour practice-based course that introduces pharmacists, technicians, and marketers to veterinary pharmacy compounding. The program provides fundamental techniques for effectively growing the veterinary compounding practice, including calculations, proper safety practices, hands-on compounding, and marketing.
Funding for this class was made possible in part through an unrestricted grant-in-aid from Letco Medical LLC.
View or download Course Flyer (includes Objectives, Fees, Class Policies)
View or download Course Schedule
Aug
7
Mon
ACA Compound Acedemy

@ ACA National Training Lab
Aug 7 @ 8:00 am – Aug 9 @ 3:15 pm
Register Online: http://conta.cc/2uz4J2t
JUST FOR STUDENTS
Our intensive 2-day hands-on course is designed specifically for pharmacy students who want to learn more about the exciting field of pharmaceutical compounding. Building on the content typically found in pharmacy school, this course will expand your knowledge of the art and science of pharmaceutical compounding with an emphasis on quality, best practices, and current laws and regulations. We limit our classes to only 12 students, ensuring a low student:teacher ratio and maximizing your opportunity to learn. Training will be held at the ACA National Training Laboratory in Bartlett, Tennessee. At only $275, ACA Compound Academy is an affordable option for pharmacy students and recent graduates.

PRACTICAL LEARNING
We'll get you into the lab quickly to put your learning into practice!
We've moved three of our lectures to pre-course work that you'll complete before your first day. After a brief review and overview of lab safety and personal protection, you'll begin your hand-on training in our USP lab. You'll learn a wide range of dosage forms, including:
• Powders
• Solutions
• Lollipops
• Capsules
• Suppositories
• Semi-Solids
• Suspensions
• Troches
• Medicated Sticks
PROFESSIONAL DEVELOPMENT
We include job-ready skills to give you the edge when you're looking for employment. You'll learn how to evaluate a patient case to determine the best compounded dosage form and how to provide patient education. The course will cover non-sterile compounding documentation, calculations, quality control, and labeling requirements that you'll need to know when working in a compounding pharmacy.

WANT MORE COMPOUNDING?
Add a third day for just $120 more!
Select the three-day course option at checkout and go beyond the basics and delve deeper into compounding niche markets with an additional 4.5 hours of lab time practice with compounding automation, experiment with incompatibilities, review unique dosage devices AND even more dosage forms, including:
• Veterinary Compounds
• Gummy Treats
• PLO
Aug
10
Thu
Fundamental Compounding and Calculations – Letco

@ ACA National Training Lab
Aug 10 @ 8:00 am – Aug 12 @ 2:00 pm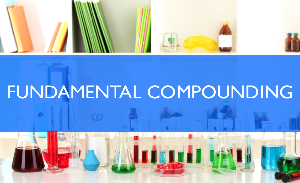 Register Online
FUNDAMENTAL COMPOUNDING & CALCULATIONS is a 3-day, 21-hour practice-based course designed for pharmacists, technicians, marketers, and students who are new to compounding or who have had training in the past, but want a refresher. Physicians and other health care professionals are welcome to attend. This hands-on course focuses on the proper preparation of fundamental dosage forms utilized by pharmacies that are compounding medications for their patients. Participants will learn through pharmacy calculation practice, lectures, and hands-on laboratory training in a fully equipped USP 795 lab. Our low instructor/participant ratio allows for individual attention and interaction. The program is structured to demonstrate skills that can be immediately implemented by participants.
Funding for this class was made possible in part through an unrestricted grant-in-aid from Letco Medical LLC.
View or download Course Flyer (includes Objectives, Fees, Class Policies)
View or download Course Schedule