Aug
21
Mon
Comprehensive Sterile Compounding

@ Compounding Training Center of the North East
Aug 21 @ 8:00 am – Aug 23 @ 5:00 pm
Register Online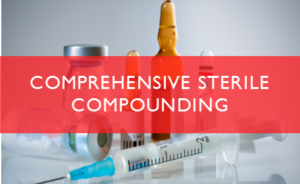 COMPREHENSIVE STERILE COMPOUNDING is a 3-day, 20-hour practice-based course designed for pharmacists and technicians who are experienced in compounding. Completion of the Fundamental Compounding & Calculations Course is recommended, but not required. Physicians and other healthcare professionals are welcome to attend. Participants are instructed in the proper technique preparation, and quality control tests for sterile products, such as validation testing, membrane filtration, pyrogen tests, BET (bacterial endotoxin test), and others. Participants work in a simulated sterile environment in a 795 lab; on the final day, cleanroom exercises and a high-risk media fill will be conducted in a true 797 lab.
This course will include the USP guidelines, proper hand washing, and garbing. The curriculum will prepare attendees for anticipated changes to USP.
The attendee must pass an aseptic glove test and a media fill to successfully complete the course.
An optional Sterile Compounding: USP Chapter Home Study is also available and provides an additional 20 CE hours of sterile compounding training for technicians and pharmacists.
View or download Course Flyer (includes Objectives, Fees, Class Policies)
View or download Course Schedule
Aug
24
Thu
ACA Fall Pharmacy Conference

@ Loews Philadelphia Hotel
Aug 24 @ 5:00 pm – Aug 26 @ 12:00 pm
Register Online: http://www.acainfo.org/fallpharmacyconference
How do you effectively perform as an owner/manager with limited time, financial resources, and people, without sacrificing your actual career as a pharmacist? You don't. You may have started as a pharmacist but you are now a business owner. Pharmacy school does not often prepare pharmacists on how to run a business with a fundamental shift to working on your business and not just in it. If you haven't learned to think like world-class business leaders, you're going to spend most of your time chasing those who do.
This conference, with 7.5 hours of continuing education, also includes multiple opportunities for networking with your peers, exhibitors, and social events in the heart of Philadelphia.
Speakers:
• "Leading Your Team From the Frontline" — Dan Benamoz, PDS
• "Collaborative Practice in a Community Based Pharmacist Practice" — Steve Simenson, Goodrich Pharmacy
• "Financing, Credit Worthiness, and Cash Flow: What to Know in the Ever-Changing Landscape Called Independent Pharmacy" —Mike Bollinger, Live Oak Bank
• "Do I Make Myself Clear? Communicating to Drive Intended Business Outcomes" — Jean-Luc Moreau, Revolution Advisors
• "Understanding the Five Profit Levers" — Dave Wendland, Hamacher Resource Group
• "Pharmacy Design in Europe vs. Design in the U.S.: Strategies to Attract Customers and Increase Front-End Sales in a Compounding Pharmacy" — Johannes M. Heine, MBA, Kunesa LLC.
Sep
6
Wed
Fundamental Compounding and Calculations

@ Compounding Training Center of the North East
Sep 6 @ 8:00 am – Sep 8 @ 2:00 pm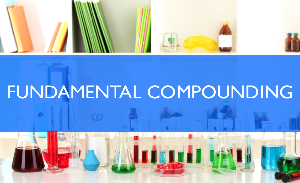 Register Online
FUNDAMENTAL COMPOUNDING & CALCULATIONS is a 3-day, 21-hour practice-based course designed for pharmacists, technicians, marketers, and students who are new to compounding or who have had training in the past, but want a refresher. Physicians and other health care professionals are welcome to attend. This hands-on course focuses on the proper preparation of fundamental dosage forms utilized by pharmacies that are compounding medications for their patients. Participants will learn through pharmacy calculation practice, lectures, and hands-on laboratory training in a fully equipped USP 795 lab. Our low instructor/participant ratio allows for individual attention and interaction. The program is structured to demonstrate skills that can be immediately implemented by participants.
View or download Course Flyer (includes Objectives, Fees, Class Policies)
View or download Course Schedule