May
4
Fri
Veterinary Compounding Essentials

@ ACA National Training Lab
May 4 @ 8:00 am – 5:00 pm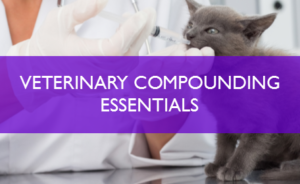 VETERINARY COMPOUNDING ESSENTIALS is a 15 hour practice-based course that introduces pharmacists, technicians, and marketers to veterinary pharmacy compounding. The program provides fundamental techniques for effectively growing the veterinary compounding practice, including calculations, proper safety practices, hands-on compounding, and marketing.
Objectives, Agenda, and Online Registration
May
31
Thu
Veterinary Pharmacy Conference

@ Snow King Resort
Make plans to attend our next conference in Jackson Hole in 2018!
Register Online Today!
Reserve your room today at the Snow King resort!
Contact Susan Decker, ACA Director of Conferences
susan@acainfo.org or 434-989-5938
Jun
21
Thu
ACA Compound Academy

@ ACA National Training Lab
Jun 21 @ 8:00 am – Jun 23 @ 3:15 pm

JUST FOR STUDENTS
Our intensive 2-day hands-on course is designed specifically for pharmacy students who want to learn more about the exciting field of pharmaceutical compounding. Building on the content typically found in pharmacy school, this course will expand your knowledge of the art and science of pharmaceutical compounding with an emphasis on quality, best practices, and current laws and regulations. We limit our classes to only 12 students, ensuring a low student:teacher ratio and maximizing your opportunity to learn. Training will be held at the ACA National Training Laboratory in Bartlett, Tennessee. At only $275, ACA Compound Academy is an affordable option for pharmacy students and recent graduates.